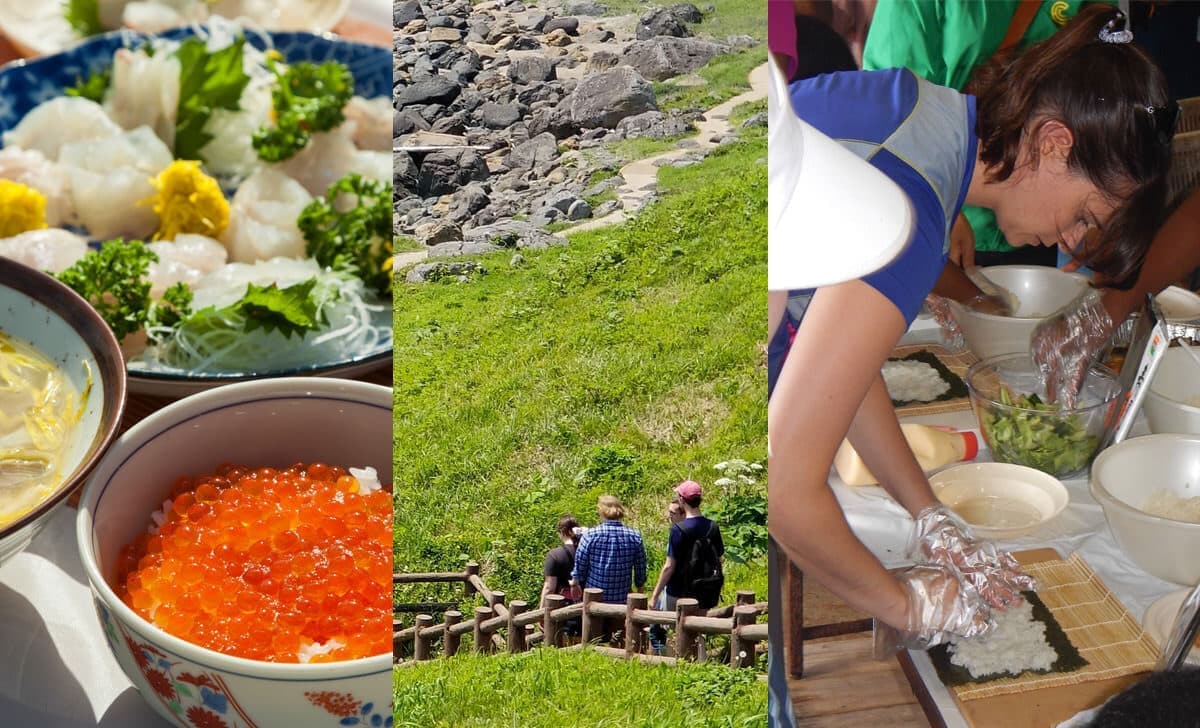 Enjoy Tanesashi
The four seasons of Tanesashi provide us with a wonderful time and space. In summer, the blue sky, blue sea, and endless green natural grass wrap you warmly. In the winter, the white snow covers the lawn like a white carpet with no footprints. You will feel as if you have been invited to a new world.
You can enjoy food made from fresh seafood and other local ingredients grown in such a natural environment, as well as activities such as trekking, cycling, yoga, and kayaking.
And your body and mind will be very satisfied.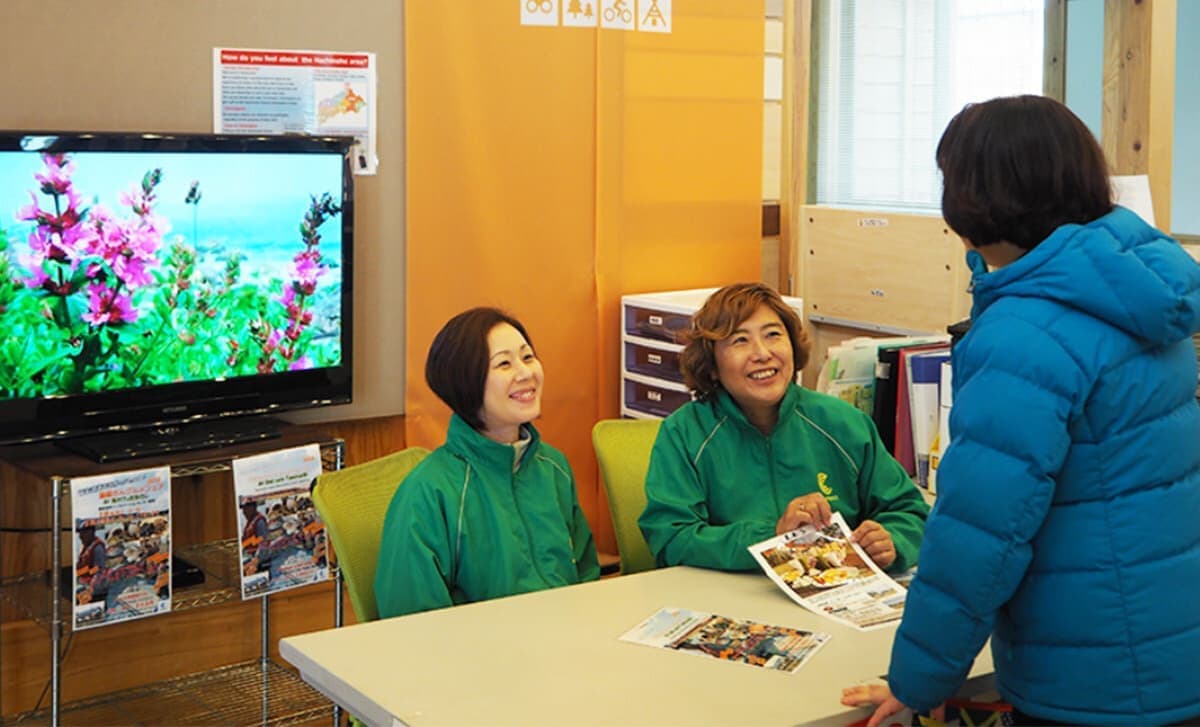 Tanesashi Concierge
The tour desk at the Tanesashi Coast Information Center offers a concierge service to coordinate your travel style. Please tell us what you want, what you want to eat, and what you want to experience. We also produce many original tour experiences that involve local people and food. Please stop by for a visit.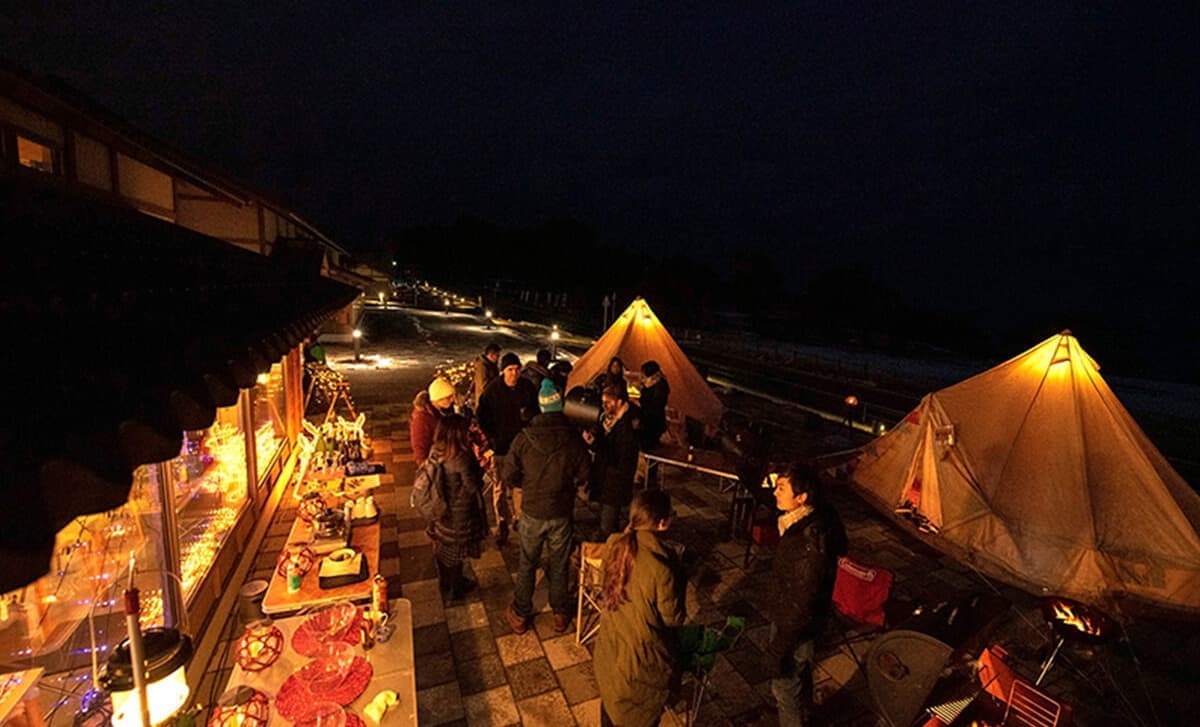 Tour Programs
We offer many unique travel plans for Tanesashi. We offer experience-based local tours such as half-day trips, day trips, and overnight trips. By freely combining them, you can get your own original trip.
HOW TO VISIT TANESASHI
WELCOME TO HACHINOHE CITY
Hachinohe is located in the southeastern part of Aomori Prefecture, facing the Pacific Ocean. Since ancient times, it has prospered as the central city of "Nanbu", which includes northern Iwate Prefecture. Hachinohe continues to develop as one of Japan's leading ports for landing fresh seafood and as a center of industry in the Tohoku region, and the Tanesashi Coast, not far from the city center, offers beautiful natural scenery. One of the major attractions of Hachinohe is the coexistence of fishing, industry, and nature in such a small area.
Tokyo ⇔ Hachinohe
Shinkansen (Bullet Train, JR Super Express)
2hours 42minutes

Flight (JAL) to Misawa (Closest Airport to Hachinohe)
1hours 25minutes
Osaka ⇔ Hachinohe
Flight (JAL) to MISAWA (Closest Airport to Hachinohe)
1hours 45minutes